Suspended Ceilings South East London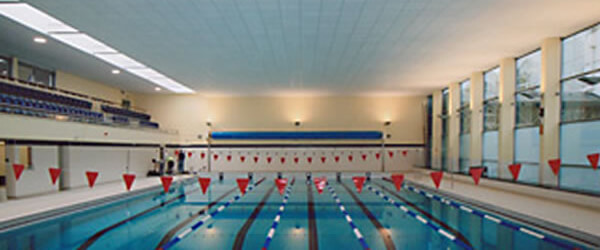 We install all types of suspended ceiling systems in London, the South East and nationwide.
We supply and install various different types of suspended ceilings systems and can provide you with advice on the best system for you or your business. Be it for domestic suspended ceilings, hygiene, soundproofing, impact resistant and fire rating purposes, we can provide a solution. We can also aid with design of systems and/or can work directly with architects etc to provide a hassle free installation.

Our Suspended Ceiling Systems include -

MF Plasterboard Concealed Fra
med Systems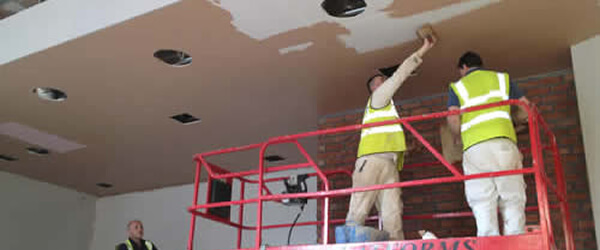 A plasterboard concealed framed system gives an overall smooth appearance and can be installed in various locations using different standards of plasterboard, such as moisture resistant for wet areas including bathrooms and kitchens, impact resistant for sports areas, sound and fire proofing.

Lay-in Exposed Suspended Ceilings Systems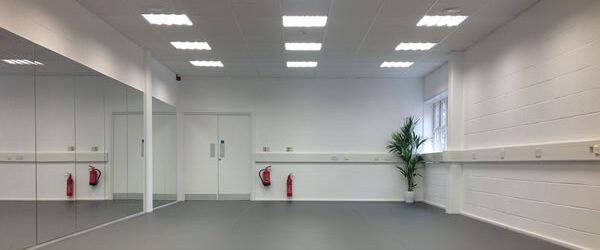 We have provided a few examples of the most popular types of ceiling tile but please be aware that we can supply and install any ceiling tile/system you may require.
Here are a just some of the manufacturers we use -
• Armstrong
• British Gypsum
• SAS
• Burgess
• CEP
• Donn USG
• Rockfon
Typically, exposed systems are normally suspended either on 15mm or 24mm grid system and tiles either square or tegular (rebated) edged in design.


Specialist Detail Works including Bulkheads, Light Trough Details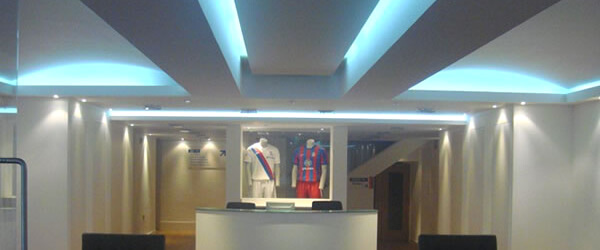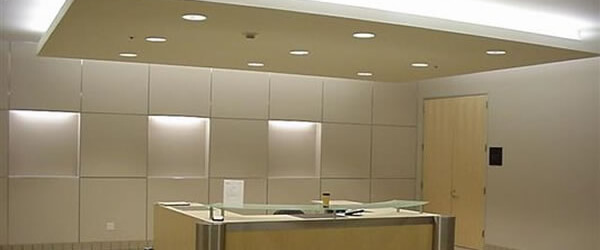 An increasing amount of our works are for specialist lighting and display features and for which Swiftsure are expert in. These details are formed using a variety of materials depending on contract, existing decorative features and contractual/legislative demands. We are able to offer our extensive knowledge in the design of these and can suggest ceilings details to suit your requirements and budget.


Contact us for a free suspended ceilings installation quote or any further information regarding Suspended Ceilings.